Central SMITH ICE CREAM
Serving Premium Quality Ice Cream From Central Smith Creamery
SINGLE SCOOP
Your choice of a cone or a bowl with one scoop of your favourite ice cream!
$3.75
DOUBLE SCOOP
Feeling Sweet? Pick two of the same or two different scoops and enjoy!
$5.10
SUNDAES
Enjoy a sundae any day of the week! Two Scoops of your favourite ice cream, and your choice of toppings, Fudge, Caramel, Butterscotch, Walnuts, Peanuts, Pecans, Real Whipped Cream, Sprinkles, and a cherry on top.
$5.85
BROWNIE DELIGHT
A delicious brownie surrounding a scoop of ice cream.
Topped with sprinkles, whipped cream a topped with a cherry.
$6.75
BANANA SPLIT
Three flavours of ice cream sit under two slices of banana, sauces, whipped cream, sprinkles and topped with 2 cherries!
$6.95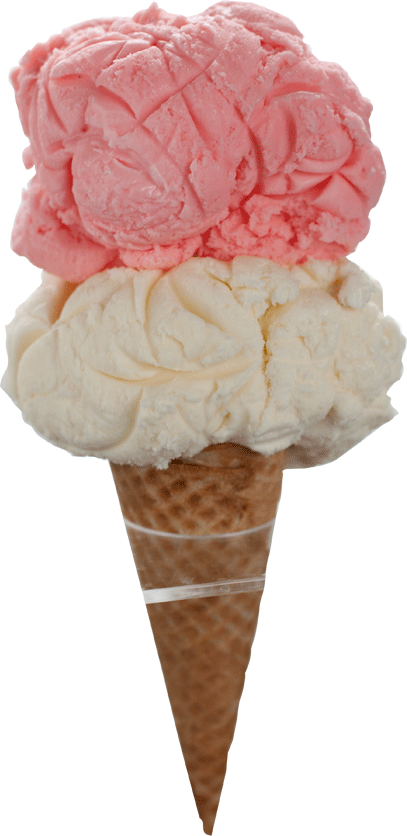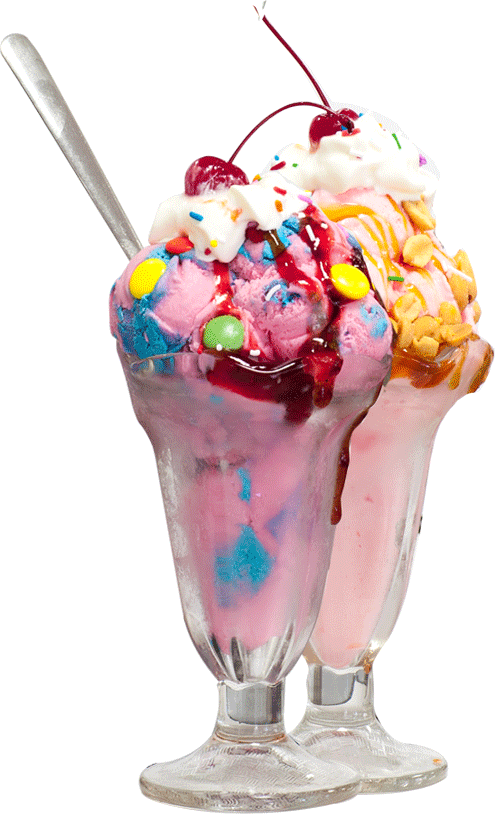 STORMY
Creamy vanilla or chocolate soft serve blended with your choice of candy! Candy Choice of Oreo, Skor, Smarties, Reese's, etc.
SNACK $3.85 REG. $4.85 LG. $5.25
ICE CREAM FLOAT
A scoop of premium vanilla ice cream over your favourite soda. Root Beer, Pepsi, Cream Soda, Orange Crush
16 oz $4.95
ITALIAN SODA
Choose from our large selection of flavours and get a great summer thirst quencher!
$3.45
ICED COFFEE
Pick from vanilla, mocha, caramel or coffee. We add a little ice, milk and blend it all together. Top it with sprinkles & whipped cream!
SM $3.95 LG $4.95
MILKSHAKES
Thick & Creamy Old Style Homemade Milkshakes made just for you. Strawberry, Chocolate, Vanilla
16 oz $5.75 24 oz. $6.75
FRESH FRUIT SMOOTHIE
The perfect blend of yogurt and fresh fruit to make your day go a little smoother.
Strawberry • Banana • Kiwi • Raspberry • Pineapple
Mandarin • Orange • Blueberry Peach • Mango
$5.95
ADD ONS Waffle Cone or Sugar Cone $0.65 Waffle Dip $0.95 Additional Scoop $1.95
FROZEN YOGURT
A healthy treat to make your day a little bit sweeter. Real yogurt mixed , with your choice of fresh fruit.
REG. $5.49 LG. $6.95 Extra Fruit $0.95
SOFT SERVE
Made from real cream, our soft serve ice cream is a MUST on your dessert list. Vanilla, Chocolate, Twist
REG. $3.39 DOUBLE $4.49 Chocolate Dipped $0.95